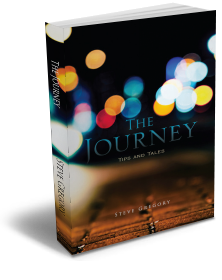 Take a unique view into the world of acquired brain injury as seen from the inside…
Delve into author Steve Gregory's The Journey: Tips and Tales and follow him as he recounts his experiences with Brain Injury following a car crash. In this book, he vividly shares how his life was suddenly and dramatically changed by his injury.
This insightful self-help book is woven as another step on his personal journey hoping to inspire and empower those who are survivors of brain injury. It is about how a man picked himself up and worked to shape a post-injury life that is renewed, invigorated, and more productive and fulfilled.
Let this book touch your heart and make a difference in your life!